Fork in the Road
€

8.95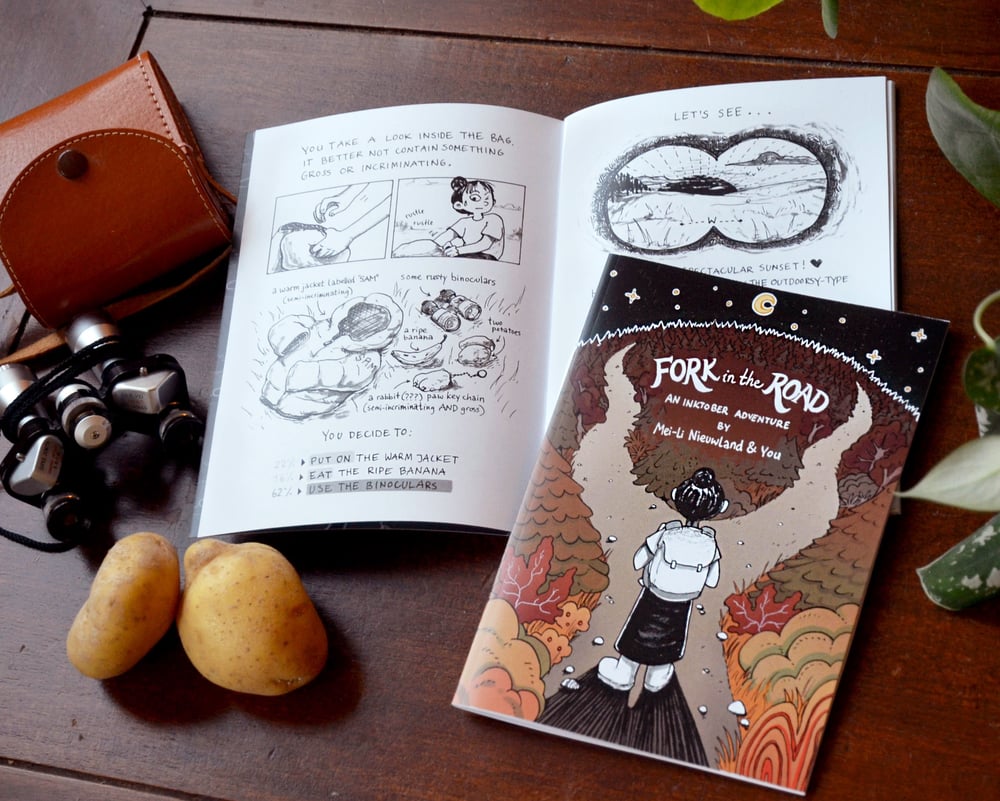 A5 black & white (color cover), 44 pages.
An inktober adventure comic made with the help of daily twitter polls. Every day during October 2018, YOU decided where the story would go next.
Poll questions and vote results are displayed below each day for +8 excitement. Enjoy the fiery indignation of disagreeing wholeheartedly with the twisted route the majority of the internet at one point in history decided to take, or weep with relief if it was, in fact, exactly what you would have done.
With never-before-seen exclusive No-Need-To-Download-Content: the 'concept art' I doodled on October 1st a whole hour before starting this challenge!
★★★★★ "The most 'internet' thing to get right now" -Steven S. Pider
★★★★★ "Representative and raw: a revelation." -The Forsaken Daily
★★★★★ "Grbarlblrkrabapblra! Greep!!!!!" -Strange tall man
Prices are excluding 9% VAT (applicable only if you are located in Europe). Please go to check-out for your total including shipping and tax.
For more on shipping and other questions, see the About/FAQ section.
Share